| | |
| --- | --- |
| | where Structural Bioinformatics, Molecular Biophysics, Physical Chemistry, Medicine, Food and Pharma meet |
Biomolecular interactions and data-driven science are our central research topics. We apply innovative technology to understand important molecular mechanisms (e.g. immune response) and to offer a rational approach to the discovery of therapeutic agents, biomarkers and their controlled release. We are currently researching with these aims:
Methodological development of computational tools, methods and simulation software for (bio)molecular systems (e.g. FPTS, OPEP6 and PROCEEDpKa)
Investigations of generic aspects of ionic strength and proton (pH) effects in the stability, structure and function of biological macromolecules in solution
Application of this technology to functionally interesting systems (e.g. viral and  food proteins, antibody development, biomaterials, calcium-binding and protein-RNA interactions).
Research topics
Biomolecular interactions (protein-protein, protein-polyelectrolyte, protein-acid
nucleic and protein-nanoparticle): from physical-chemical aspects to applications
functionalized in biomaterials, biological systems and pharmaceutical sciences.
Computational Virology: characterization of molecular mechanisms  to foster the understanding of infectious diseases (specially flavivirus, norovirus and coronavirus), prediction of epitopes and computational design of antibodies with high specificity.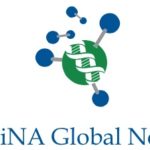 We are a member of the STAMiNA Global Network.